DJ Pangburn :: Tuesday, September 29th, 2009 1:10 pm
Fuck Buttons open Tarot Sport in brilliant fashion with "Surf Solar," simultaneously taking us into the future and back into retro territory. Bubbling synths coated in layers upon shimmering layers of reverb give way to buried shoegaze noise and razor-like arpeggios, reminiscent of those spun so effortlessly by Underworld in their electronic epics of yore. Imagine, if you will, "Juanite/Kiteless/To Dream of Love" run through an array of equalizers, then recorded onto cassette tape and blasted out of Skywalker Labs' most heinous digital soundsystem. This is the sonic equivalent of visible light breaking the laws of eletromagnetism and optics, refusing to be bent into its constituent colors, and scattering itself across oblivion. (Read the rest after the jump!)
Isaac Lekach :: Monday, September 21st, 2009 1:35 pm
The prolific Jim O'Rourke has a new record out. It's called The Visitor and it is his is his fifth album for Drag City. The Jeff Tweedy/Wilco and Sonic Youth collaborator has been living in Japan for the past four years. This record is ostensibly about the time spent abroad. The New York Times caught up with the reclusive O'Rourke and got the full scoop. Click here to read it and here to purchase The Visitor (it's not available on iTunes).
Isaac Lekach :: Tuesday, August 25th, 2009 4:17 pm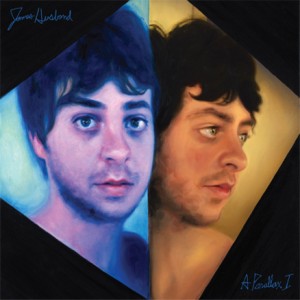 James Husband has been a member of of Montreal for some time now. He was also a part of the Athens-based collective Elephant Six, playing with Great Lakes, Essex Green, Ladybug Transistor, and Marshmallow Coast. A Parallax I is his debut album. Polyvinyl will release it on October 27th, but we've been listening to it all day. The collection of songs sound a bit like the bands he's been associated with mixed with sixties bands like the Kinks and the Zombies. In fact, "Waiting on Rayne" sounds like a lost Zombies track. Parallax was recorded between 2003 and 2007 in of Montreal's Athens-based home recording studio and Stockholm's Up & Running and Truckland Studios. If you remember the Elephant Six bands and are nostalgic for their heyday, head over to Husband's myspace page and preview some songs. Click here to listen.